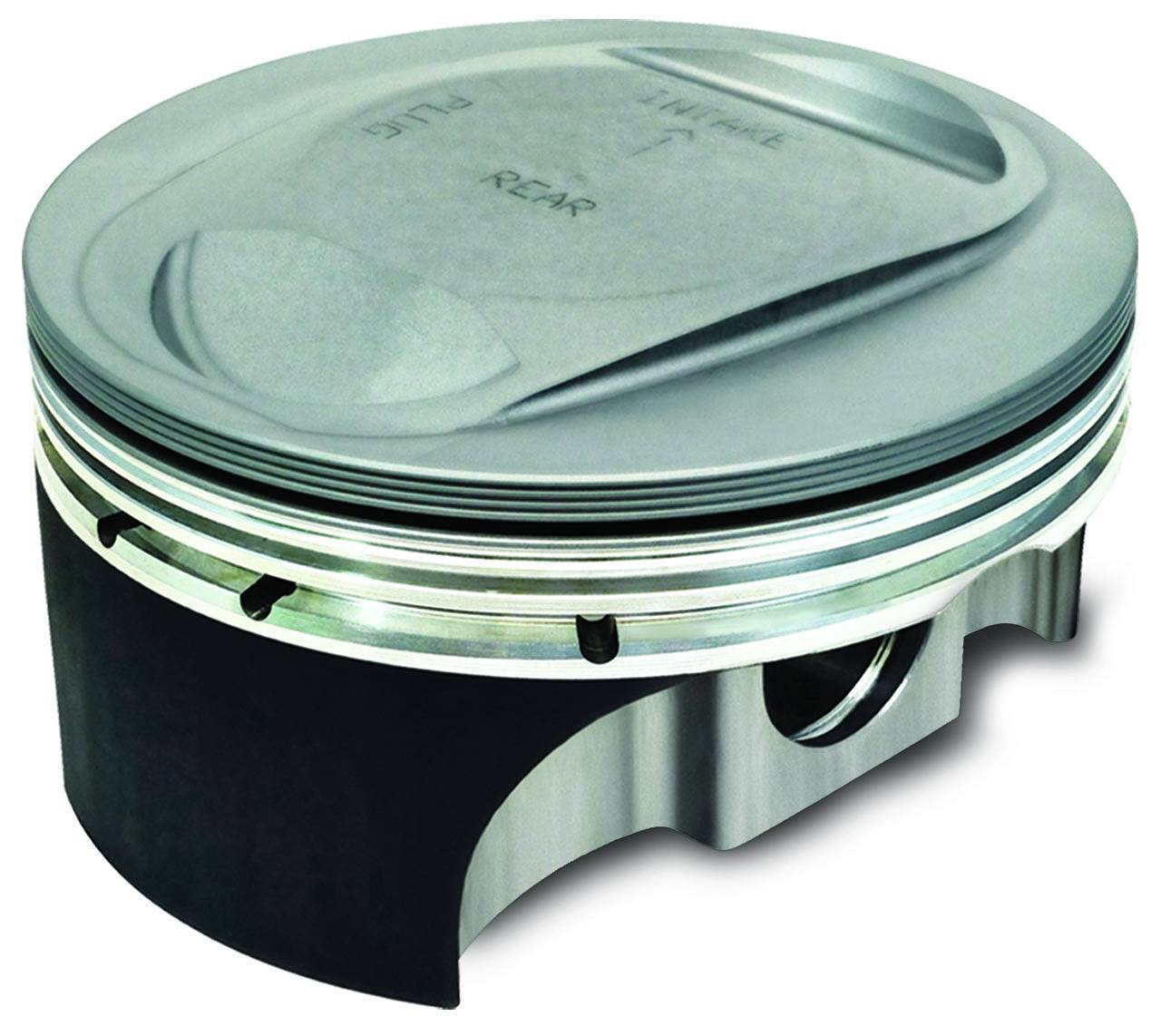 KB Motorcycle
KB Performance Motorcycle pistons are offered in Cast Hypereutectic 390 alloy and Forged 4032 low expansion alloy. Our 4032 alloy is preferred for high performance or high compression applications and offers offset wrist pins for a quiet engine operation. All applications now come equipped with coated skirts for reduced friction between the piston and cylinder wall. The low expansion alloys allow for a tighter piston to wall running clearance, which aids in reducing piston rock and engine noise.
The new "Super Duty Series" includes anodized top ring grooves and crowns along with Line2Line Adaptive Skirt Technology coating. The coating is as thick as the running clearance and hones in to maintain the perfect oil wedge to greatly reduce piston rock and operating noise associated with uncoated forged pistons.
KB Performance pistons are available for Harley-Davidson and Indian motorcycles in a variety of different engine sizes and compression ratios. Look through our catalog and find a piston that matches your application today.
Product
Features
Most applications available in either CAST 390 Hypereutectic or FORGED 4032 low expansion alloys
Fully machined valve pockets with ultra-flat ring grooves
Sold as a kit with pistons, Hastings rings, pins and Spiral locks
Sets are weight matched to +/- 2 grams
·Suffix "LCA" denotes "Super Duty Series"
Catalog Downloads
Below is a list of links where you can download a PDF version of our catalog.

KB V-Twin Catalog
Frequently Asked Questions
Content Coming Soon!