QualityPolicy
UEM is committed to being a world class producer of cast and forged piston applications. Product quality is one of our core values, as well as one of our key business strategies. UEM operates a documented Quality Management System in compliance with ISO 9001:2015. As part of this commitment, our team is focused on upholding the eight principals of QMS
Customer focus
Listening to our customers and ensuring their success, securing mutual benefit to all.
Systems approach to management
Organizing, Identifying, understanding and managing interrelated processes as a system.
Process approach
Recognizing that the most efficient way to manage our business is through clearly defined processes.
Continuous improvement
Upholding continual improvement as a permanent objective of the organization.
Factual approach to decision making
Understanding that decisions should be made by gathering facts, objectively analyzing data.
Mutually beneficial supplier relationships
Assuring that all divisions, vendors, and suppliers are essential partners in our quality system
Leadership
Establishing a unity of purpose, defining expectations, and creating an environment in which employees can become fully involved in the direction of the organization.
Involvement of people
Retaining competent employees, encouraging continuous enhancement of their knowledge and skills, and empowering them, encouraging engagement and recognizing achievements.
India Quality Certificates
India Quality Certificate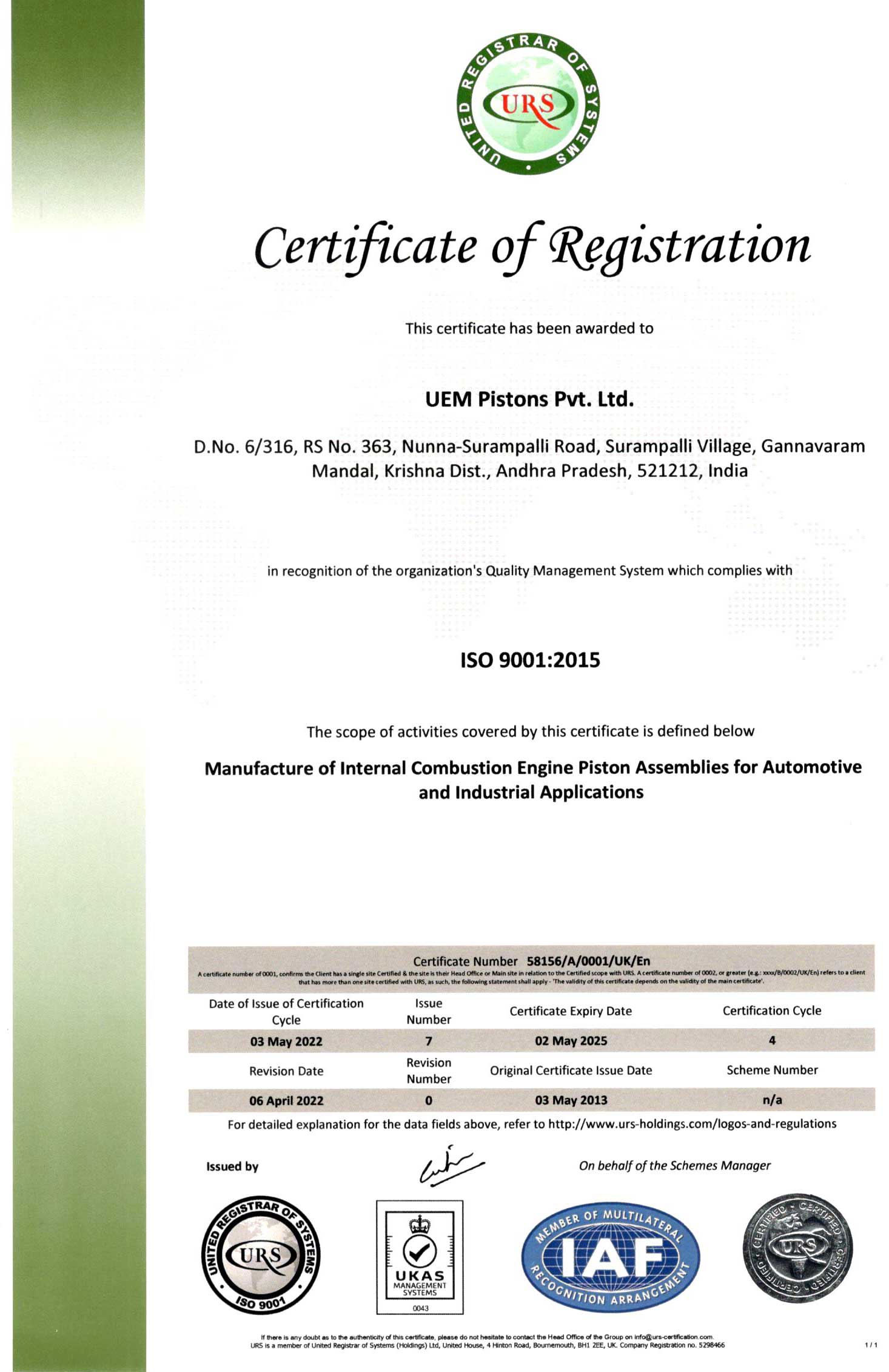 Mexico Quality Certificates
Mexico Quality Certificate