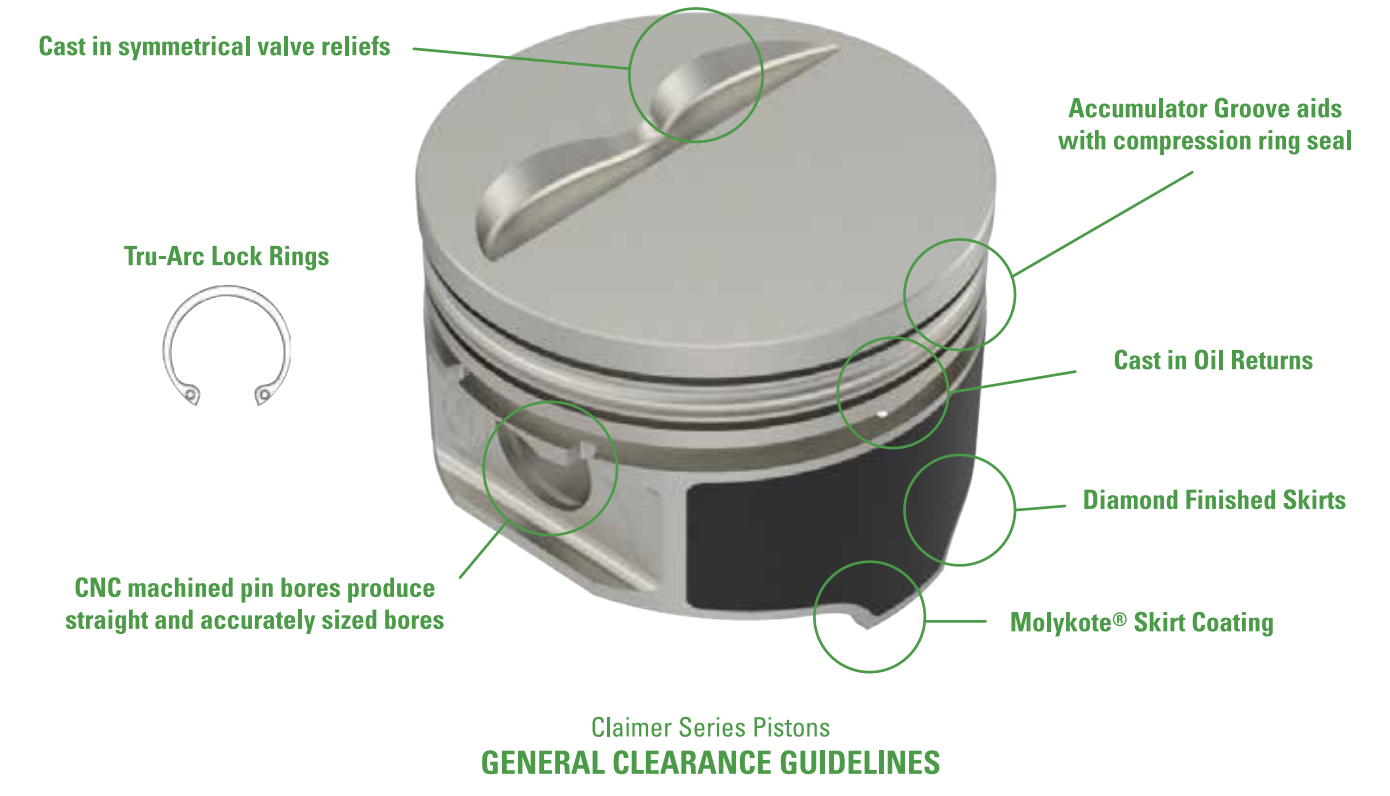 Claimer
The Claimer Series offers many of the performance features used on the KB Series and were designed with the budget racer or street enthusiast in mind. All numbers offer True-Arc lock rings and can be used with floating or press pin rod applications. The Ultra Therm 42 skirt coating offers extra protection from skirt scuffing on initial startup and overheated oval track engines.
Product
Features
Cast-In Symmetrical Valve Pockets
True-Arc Lock Rings
CNC machined pin bores produce straight and accurately sized bores
Accumulator Groove aids with compression ring seal
Cast-In Oil Returns
Diamond Finished Skirts
Ultra Therm 42 skirt coating
Catalog Downloads
Below is a list of links where you can download a PDF version of our catalog.

Claimer Catalog
Frequently Asked Questions
Content Coming Soon!